Monthly Update
JANUARY 2020
If your child is ill, please click HERE to view the LPSD Child Daily Self-Assessment.
Important Dates in January:
Dec 19-Jan 3     NO SCHOOL
Jan 4                 CLASSES RESUME
Jan 13               EARLY DISMISSAL @ 2:10 PM
                        SCC Meeting @ 12:00 PM
Jan 15               80's Dress-up Day
Every Wednesday we celebrate our Wildcats by wearing our school gear or school colors!
**Students must be registered to ride the bus this year - please click HERE if you would like to register your child for busing.
Winston Churchill Reopening Plans 2020-21
Dear Parents and Guardians,
We are happy to share this information with you regarding our Winston Churchill School Reopening Plan.  Thank you in advance for reviewing this important information.  Please expect to receive further email communication from your child's teacher next week with additional classroom-specific details.
We are very excited to have our students back on September 8th!  As always, please feel free to contact us if you have any questions.
Please click HERE to view our school reopening plans.
Bus Registration Required for 2020-2021
Starting the 2020/21 school year we will require:

1. All current families to complete either form below by July 31st, 2020.
2. All new families to complete either form below at the time of registration.
3. All students requiring transportation will be assigned a specific seat.
          ● Students will be seated 2 per seat per SK recommendations
          ● Family members that ride the same bus will be seated together
4. Those students who have not completed the Bus Registration form will not be
    allowed to ride the bus.
5. Transportation will be provided from/to one location only.
Please complete one of the following two options for each of your children.
Option 1 - My child will NOT need transportation. Please complete the following form:
Click here if you DO NOT require busing for your child
Option 2 - My child REQUIRES bus transportation. Please complete the following form:
Click here to REGISTER your child for busing
Thank you in advance for your cooperation with this process. If you have any questions please contact us at transportation@lpsd.ca
2020-2021 School Supply List
Please click HERE to view the Winston Churchill 2020-2021 supply list.
If you would like to order your supplies from School Start, to be delivered to your home, please click HERE to order online.
Wildcat Gear Available to Order

Wildcat Gear available for order.  There are all kinds of styles to choose from and your orders will be shipped right to you!  Click here to access the order form.  Get yours today!  Don't forget that every Wednesday is Wildcat Wednesday.
School Community Council News and Events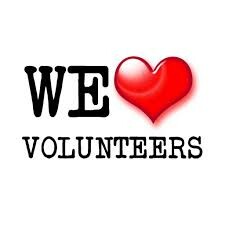 Thanks to everyone for supporting our staff appreciation week and helping with supervision while we provided staff with lunch!  At our April meeting we discussed buying drama lights for the stage, sending out information and order forms for Mabel's Labels in the June report cards, running a dunk tank station for the end of year Fun Day, and doing advertising for the free Parent Information Night with speaker Dr. Jodi Carrington.  
The parent portion of the Our School survey had 122 responses from our parents!  There was some great feedback for our School Community Council in planning for next year.  Remember our next meeting and Annual General Meeting/Elections will be held at 11:45 AM on Thursday, May 30th in the library.  Everyone is welcome!
Celebration of Music
Over 70 students sang their hearts out at the LPSD annual Celebration of Music at the Lloydminster Comprehensive High School on Monday, May 6th.  The two pieces were directed by Mrs. Deters-Nowosad and were first prepared for the Lloydminster Kiwanis Music Festival where the choir won an award for their performance.  Great job Wildcats!
Wildcats Leadership
UT education students learn robotics from legendary students
APRIL 10, 2019
The tables turned for university transfer (UT) students pursuing a bachelor of education degree. As the pupils of local tech-savvy Grade 6 students, they received a lesson in robotics.  (See link for the rest of the Lakeland College article, https://www.lakelandcollege.ca/feature-stories/university-transfer/students-lpsd-tech-force.aspx , 2019)
Contributing to our Community
Winston Churchill students collected all of the loonies, toonies, and spare change they could find to help raise money for the Lloydminster Big Brothers Big Sisters Association of Lloydminster.  The organization provides after-school care, in-school mentors, and Big Brother or Big Sister matches for many children in Lloydminster.  
This year students raised over $1700.00 through the BBBS Wii Bowling, held March 19th and 20th, and the "Pie in the Eye" fundraiser.  Over 460 pies were thrown at the energetic staff.  Way to go Winston!  
Check out our Winston Churchill Kindness Video!
Winston Wildcats in the News
Primetime Local News covered the Strengthening Our Path exhibit, interviewing students Benz B., Naomi B., and Madison Y. about Winston Churchill School's reconciliation projects.   Click on the link to watch the interview at 1:52.  https://www.youtube.com/watch?v=n35GKgOoZvs&fbclid=IwAR3f97wTHz76xeY9FfrnQAPIimUl4m7-1yt3wXyKeG993y_W3aJCK0hi05k
School Busing Information

Want to see if your child's bus is running and/or on time?  
Download this free app for your mobile device to have the information right at your fingertips.
NEW this year!  Bus maps are now available to view online!  https://lpsd.mybusplanner.ca/Eligibility.aspx?Page=Transportation

Division News